Aluminium Coated Fiberglass Fabric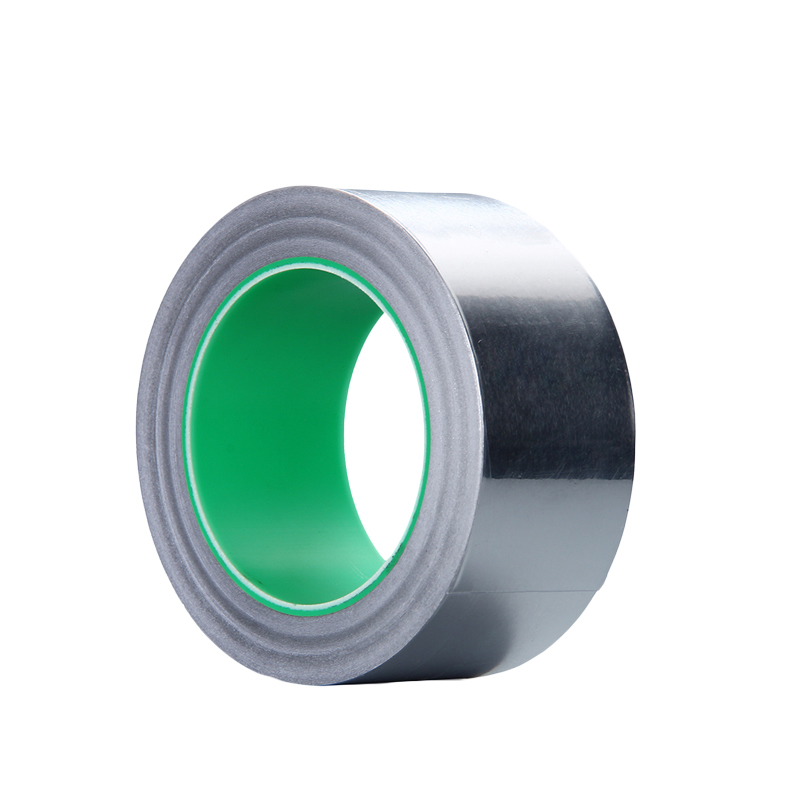 Aluminium Foil Adhesive Tape
description
Unitex Aluminium Foil Adhesive Tape is produced by pure Aluminium Foil with or without Fiberglass Fabric reinforced and coated with back self-adhesive. It is processed uniquely advanced compound processing and special fire-resistant adhesive with Aluminium foil thickness 25 to 50-micron meter. Aluminum foil withstand to 170°C contact heat, higher resistance after initial exposure, high heat radiation reflection and Flame proof. Aluminium Foil Adhesive Tape is widely used in the electrical, HVAC and construction industry. It can be used in the jobs requiring moisture and chemical resistant, thermal conductivity, flame resistant, heat and light reflectance, and weatherability. There are several different styles of tape available. Including acrylic adhesive, line-less, polymer coated and flame-resistant aluminum glass tape. Foil tape with an acrylic adhesive is used for sealing off vapors in fiberglass duct board, sheet metal ducts and FSK systems, It is ideal for use in HVAC systems. Due to its high tack cold weather acrylic adhesive, which helps it to adhere well, even in periods of low temperature and high humidity.
1. Good tensile strength, adhesive ability and steady chemical performance;
2. moisture resistant, oil and acid resistant, fireproof, water resistant with high thermal conductivity;
3. Available with release paper liner or without in single side;
4. Various thickness of backing material that meets different application requirement;
5. The width and length could be cut according to your request.
Typical Fabric List:
Code
AL1000
Aluminium Foil Type
25 to 50-micron meter
Reinforcement
F

iberglass, Nylon, Cotton, Kevlar

Thickness
0.05mm-0.15mm
Width
5

mm to 380mm

0.2inch to 15inch
Length
1 to 200m
1.09 to 218.8yd
Color
Sliver
(Can be custom made)
Working Temperature
-3

0℃ to 120℃

-

22℉ to 248

℉
More details and custom size please contact our sales at sales@unitexcomposite.com.